Snoopy contemplates pre-orders and the Hulk navigates iTunes Match here Robert Sikoryak discusses his ingenious take on Apples Terms and Conditions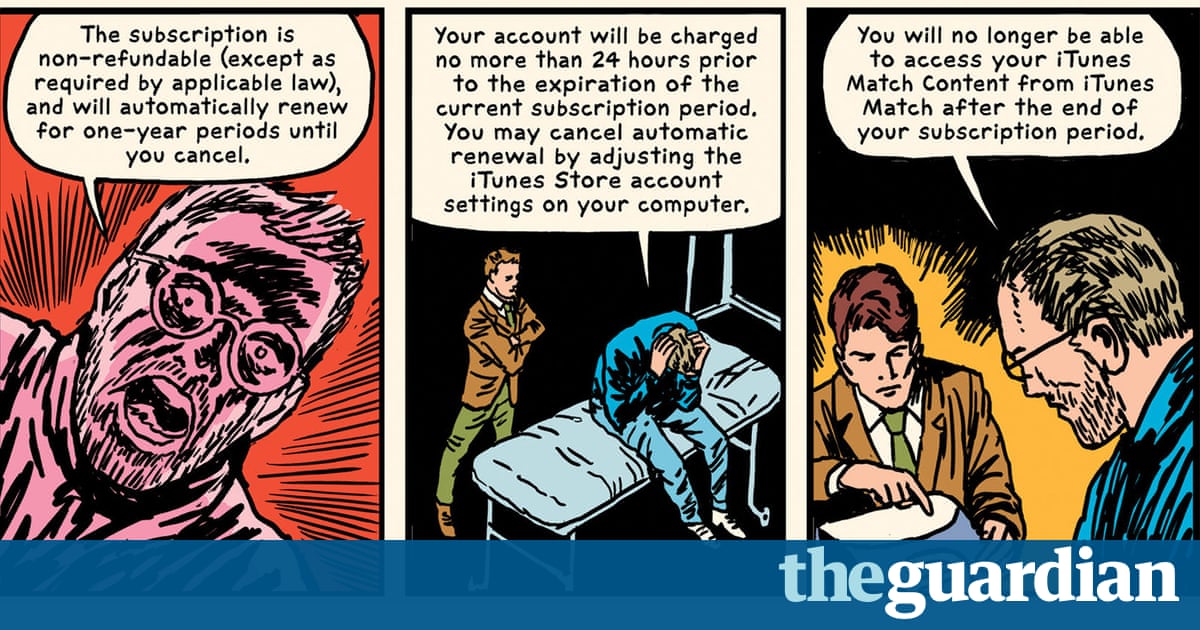 It is rare to find someone who has a favourite line in the iTunes terms and conditions, but Robert Sikoryak does. Oh boy, where is it? he says, scanning his book, before beaming and reciting: You also agree that you will not use these products for any purposes prohibited by United States law, including, without limitation, the development, design, manufacture, or production of nuclear, missile, or chemical or biological weapons. He chuckles. Its pretty startling, isnt it?
Sikoryaks latest graphic novel, Terms and Conditions, is like a great piece of conceptual art: dazzling to behold, if more than a little perplexing. Its panels of text and dialogue are word-for-word true to the 20,669-word terms and conditions, published by iTunes in 2015 (Apple has since adopted a lighter 7,000-word version).
The book sees the late Steve Jobs transformed on every page into famous comic characters as he reels off Apples user agreement. On one page, hes Snoopy, solemnly contemplating the rules of pre-orders as he lays on his little kennel. In another, hes Hulk going green while explaining iTunes Match. It is baffling, weird and strangely for a book put together with text, design and characters created by other people entirely original.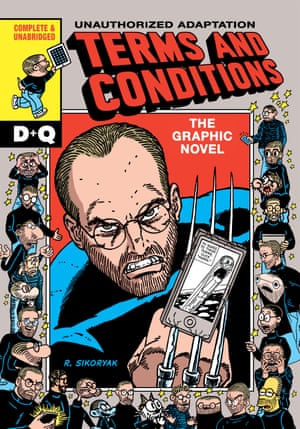 Read more: https://www.theguardian.com/books/2017/mar/08/terms-and-conditions-itunes-t-and-c-graphic-novel-robert-sikoryak-interview
Related Reading: