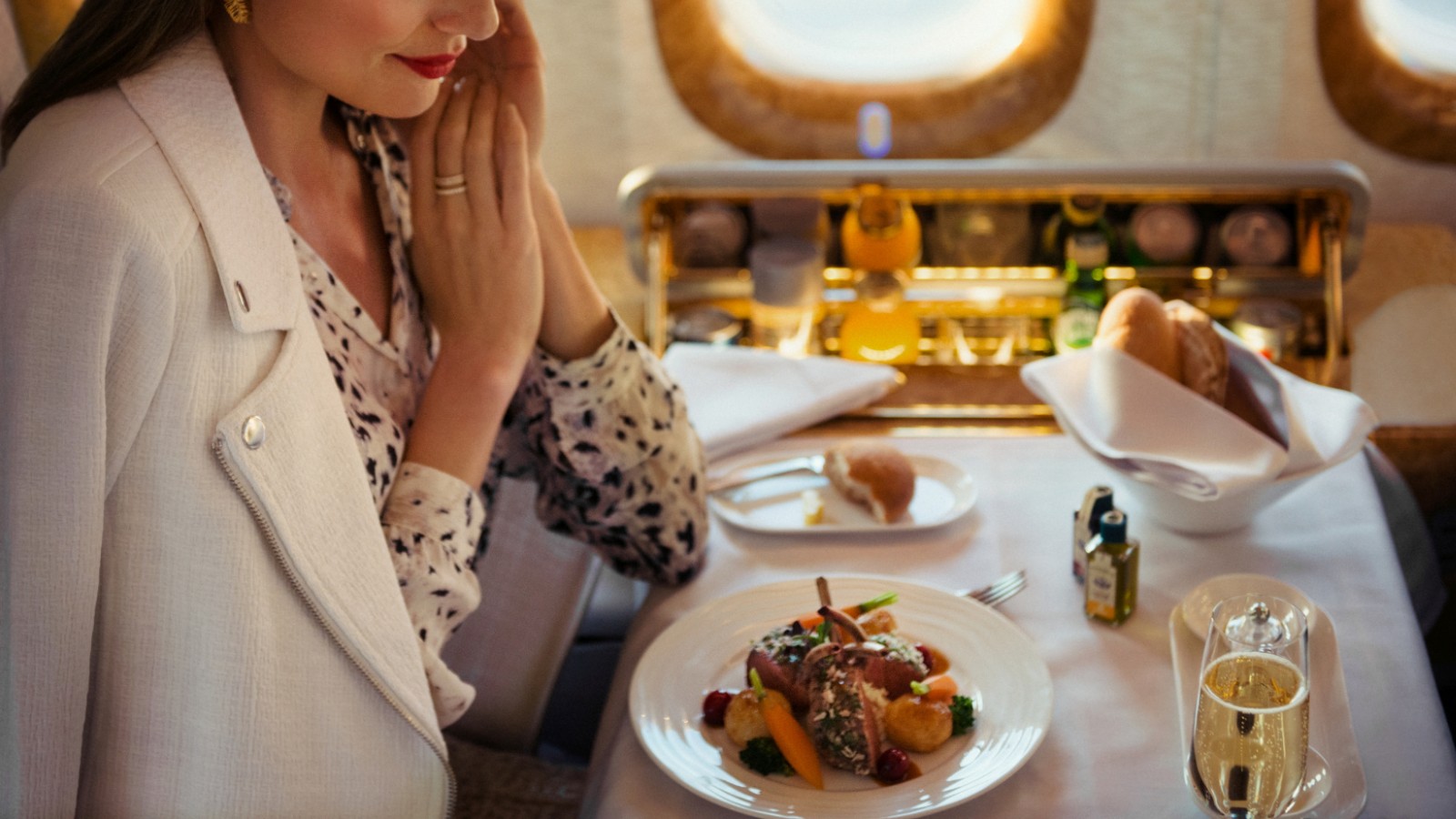 (CNN)The alarm goes off at 4 a.m. and you drag yourself out of bed. You eat nothing — it's too early to stomach food.
It's a two-hour commute to the nearest airport. At Departures, growing hunger pangs are curbed with a pre-prepared sandwich from the nearest food outlet followed by snacks in the business class lounge.
Over a six-hour plane journey, you alternate between struggling to sleep, working on upcoming presentations and feasting on the food and alcohol you're being offered. You might not really be that hungry — but it's there and it's free — so you're going to eat it.
During your five-day work trip, the combination of sleep deprivation, jet lag, business dinners and hotel buffets wreaks havoc on any plans to try to retain "at-home" meal routines.
You return home feeling bloated and unhealthy — on top of your unavoidable tiredness.
Welcome to the world of the traveling executive. Behind the glamor of free business class travel lies the truth — a mess of unpredictable nutritional schedules and dietary temptations.
"Research shows that those who travel for business for two weeks or more per month have higher rates of obesity compared to those who travel less often," dietician and author
Lisa Drayer
tells CNN.
Even the most health-conscious business travelers struggle to maintain a healthy lifestyle while traveling.
Be prepared
Read more: http://www.cnn.com/2016/10/14/foodanddrink/healthy-eating-business-traveller/index.html
Related Reading: