Blasted with toxic sand, pulverised by blaring EDM and genitally grazed by security, our correspondent found Coachella hard work until he had an unlikely epiphany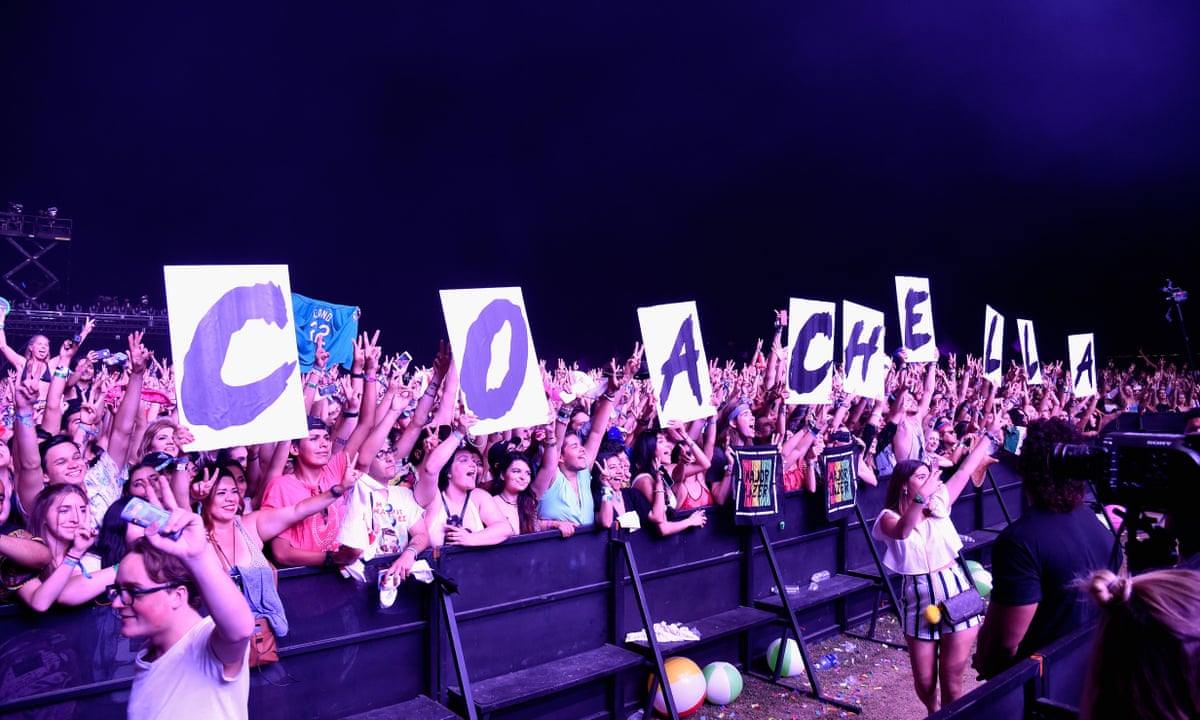 I dont know if Coachella agrees with me. Ive already outed myself as the crusty old sea captain of music journalism but after experiencing three days of thumping bass and $17 lobster rolls, I might never be able to recapture the jaunty spirit. In short, Coachella is a hassle. Im in awe of the fact that no one gets trampled or chokes to death on a big wad of toxic sand. Perhaps that is its own triumph.
Coachella attracts more and more people every year, which is a testament to its enduring popularity and its status as the pre-eminent American festival for witnessing the emergence of new artists and the valedictory statements of legacy acts. But the overwhelming crowds can throw someone like me, whod rather sit in a dentists office with an old copy of Golf Digest, into a fit of panic.
Upon entering the Empire Polo Club, the dusty venue that houses the Coachella music festival, you are greeted by posters commemorating the lineups of the previous 15 years (minus 2000, in which the event did not take place). Its a bit like thumbing through an old CD collection thats been stowed in your parents basement since you got your first iPod. You chuckle to yourself about the bands you havent thought of in years, the music youre embarrassed to have ever liked, and marvel at how unrecognizable the culture is today. Not better, just different.
Read more: http://www.theguardian.com/music/2016/apr/18/coachella-2016-experience-reality-stars-music-epiphanies
Related Reading: