Whos ready to sob uncontrollably? After five years, Adele is back with a new album. 25 sounds familiar, but represents a more mature Adeleone who still delivers hits.
Its the event weve all been hydrating for. Adeles new album has arrived, and were all here, ready and waiting to weep and ugly cry and send our broken hearts hurtling through our throats as we shout along to some big ol torch ballads.
The release of 25, the sainted pop divas first new album in five years, is a strange one.
Culture has already ruled it brilliant without even hearing it. This review is almost a fruitless exercise. Everyone already knows the album is good; in their minds its life-changing, transcendent, aural euphoria. If we said otherwise, Im not sure anyone would believe us. They certainly wouldnt care.
Typically, frenzied anticipation and a din of buzz dooms a pop megastar, with the follow-up to the artists defining album almost always failing to live up to the pre-release hype. Lady Gagas Artpop and Katy Perrys Prism certainly speak to that. But then here comes Adele, and, more importantly, Adeles voice.
Hello, the first single from the album, was delivered straight from that sepia-toned windy forest where Adele livesa land where years-long obsession over an ex is not creepy, but relatableto break sales and streaming records. Its rapturous reception forecasted the tunnel-vision enthusiasm 25 would be met with.
We were there for her coy confessions whispered over soft piano twinkles, eventually giving way to her lions roar of heartbreak. We had missed slobbering over a pint of Ben & Jerrys while gazing stoically at the fire we set to our ex-boyfriends possessions, watching the flames dance over old photos as Adele sings in the background.
Maybe weve matured a bit in the years since 21. And Adele has, too.
Shell be channeling our emotions about forgiveness and nostalgia and new responsibilities on 25. In return, were going to turn 25 into the biggest hit the record industry has seen in years. And were going to love the songs, if only because of how much weve convinced ourselves that we need them.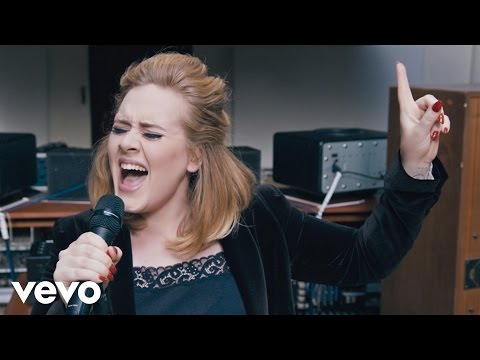 Its with wry self-awareness that the first line on the album, from Hello, has Adele singing, Hello, its me / I was wondering if after all these years youd like to meet. YES ADELE DUH WEVE BEEN WAITING FOR YOU ALL THIS TIME. Not only have we been yearning for more of her music, weve essentially booked her a place in the pop music landscape as we waited for her return.
Things have changed in the years since. Taylor Swift does pop music. Beyonc is grittier than ever. Justin Bieber is making good songs. But though the sound of the industry has evolved, the space held vacant for Adele remained fixed. Just serve us the same magic, Adele.
Hello, in that regard, is a savvy bridge between the stark and spare emotion of 21 and the uneven and often ambitious complexities that come to define 25.
Send My Love (To Your New Lover), produced by master of the pop earworm Max Martin, for example, is Adele by way of Taylor Swift. The sunny bounce of the kiss-off track nearly betrays the authenticity of emotion that is Adeles trademark. If Adele is sad, the piano keys and her vibrato are veritable music sobs. If shes pissed, the rage in her voice conjures a thrilling swell.
The flirty sass of Send My Love (To Your New Lover) is in refreshing contrast to its message, because in 25, Adele is no longer purely sad and angry about former loves. Shes accepted the heartbreak, and shes optimistic about the future. Im giving you up / Ive forgiven it all / You set me free (oh), she sings, practically blowing a kiss over her shoulder as she rides the songs irresistible staccato beat into the future.
If theres competition for which song from 25 is going to be the biggest hit, its between Send My Love and When We Were Young, a soaring ballad soaked with nostalgia.
Listen closely and you can already hear the song playing at high school graduations across the country. But thats not who its for. Its for usthose of us who had the fun, who grew up, and who know that you can never go back. Adele is singing as we look at life in the rearview mirror, tearing up about the past as we drive forward.
Adele favorite lyric (as told to USA Today) is also mine. And it will be yours: You look like a movie, you sound like a song / My God this reminds me of when we were young.
The lyric is an AIM status, a quote in a MySpace profile, a scribbling from a friend in a high school yearbook who signed, K.I.T. (keep in touch), but then never did. Its really difficult to capture wistfulness without coming off as trite, or a jackass. But of course Adele pulls it off.
Theres a theatricality to much of 25, which actually makes quite a bit of sense. While most pop songs are developed around hooks, chants, and catchy choruses, Adeles style has always been to tell a story. Soft introductions crescendo into blaring, outsized emotions.
All I Ask, her collaboration with Bruno Mars, could very well be the 11th-hour torch song or emotional climax of a Broadway musical. If youre listening to 25 with the intent to cry, we suggest you skip to this one.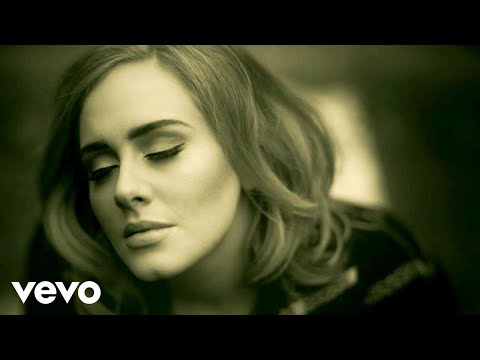 Read more: http://www.thedailybeast.com/articles/2015/11/19/adele-s-new-album-25-is-as-good-as-you-hoped-it-would-be.html
Related Reading: